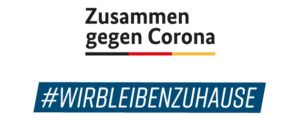 Dear clients,
I am regularly available for recordings in outside studios again (excl. dialogue and mass recordings), on condition that they care for the branch-specific infection protection (see below).
Anyhow, I prefer to record from my homestudio for everyone's safety, if possible.
Together we will make sure that all recordings will be done in the same quality as always – even if the way might be a bit rougher ?
Stay safe!